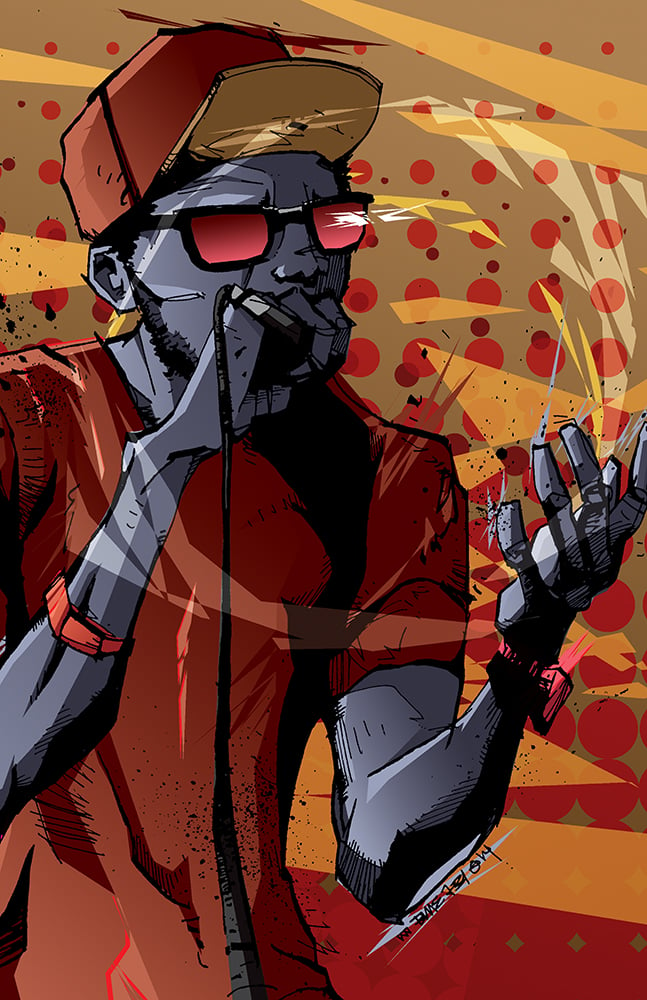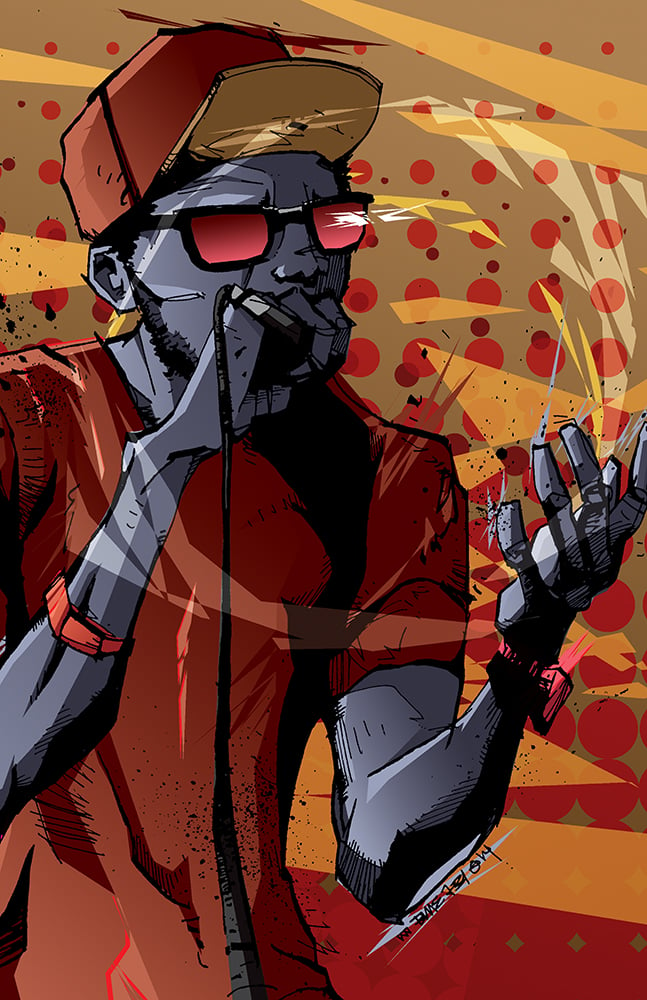 DEVISING VIRUS - Large Print
$15.00
The Deltron starship landed in my town earlier this year and sparked this vibrant illustration of Del The Funky Homosapien. Mixing old and new techniques, this depiction of Del is sure to spark cosmic hip hop dreams.
- Printed on 110 lb. silk card-stock (the good stuff!).
- Measures 11" x 17".
Each print includes random-insert sticker(s) from BLUE731 and friends.